Presentation Update: Dension College Bathurst 2015
With the race team heading to Bathurst to support Australia's favourite Motorsport event we returned to Denison college to speak to the next generation of students and share the message of N2C.
Its now the third time we have presented at Denison College and although some of the students may have an idea what our presentation is about none of the impact is lost and our message is as hard-hitting as ever!
We spoke to around 250 year 10 and 11 students and here is what some of them had to say:
The best presentation I have ever attended. It threw me about through a whirlwind of emotions. Teaching me how important it is to not take life for granted. Thank you so much. You are all amazing people. I would love to listen to you all speak again and hope to talk again once in the future.
Olivia Cafe - Student at Denison College
What was the best part of the presentation? The example of the 'Ripple Effect'. Because when something happens to someone, no matter what the event was, it doesn't stop at affecting that one person. It will affect everyone he/ she knows. Parents, siblings, even that person's children.
Raymond Brown - Student at Denison College
What was the best part of the presentation? Warren Luff's story about the individual who worked extremely hard to gain access to work at Dreamworld as a stunt driver and then greed got to his head and he became less passionate over time and was eventually let go of…
Justin McNamara - Student at Denison College
We would once again like to thank Darren Hamilton for organising our visit and confirming with us just how important our message is for the local community.
Our next presentation is at the West Moreton Anglican College on the 18th of November.
Thanks to everyone for you continued support!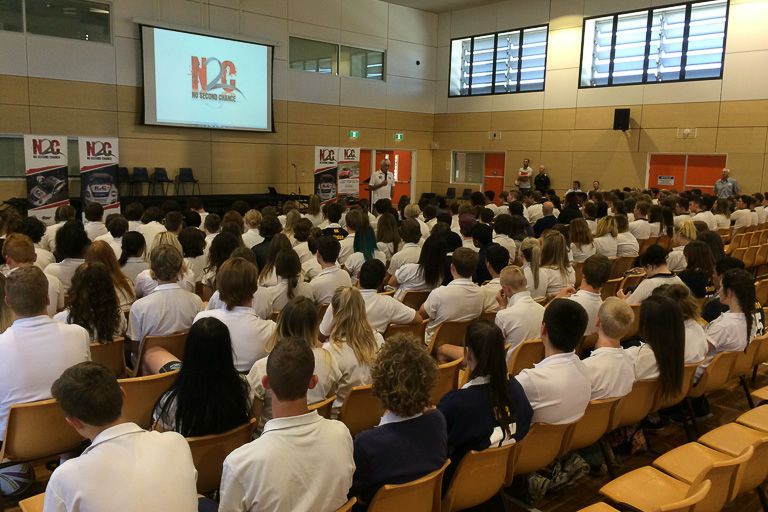 Paul Stanley tells his tragic story to the students of Denison College Bathurst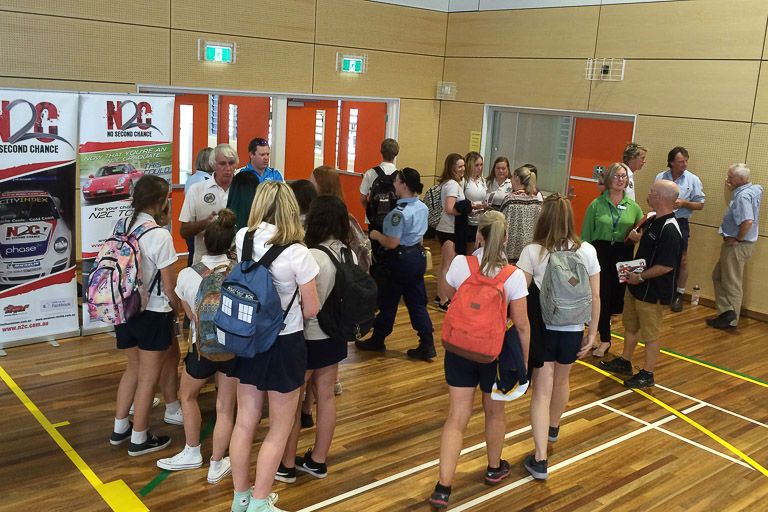 Students take a moment to ask questions after the N2C presentation at Denison College Bathurst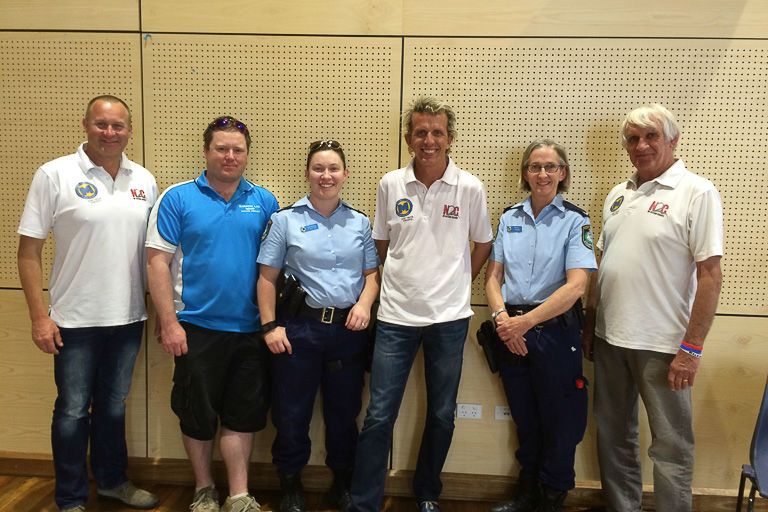 L to R: Andy McElrea, Off-Duty Police Officer James Carters, Senior Constable Belinda Bostock, Warren Luff, Constable Tracey Monro and Paul Stanley