Aberfoyle Park High School is one of the largest secondary schools in South Australia and is located in the foothills of southern Adelaide within 30 minutes from Adelaide's city centre.
With a challenging, dynamic and relevant curriculum they promote lifelong learning and supports their students in becoming responsible, resilient, independent critical thinkers who act ethically and confidently in their personal, career and community life.
We shared our message with over 300 of the year 11 and 12 students and to say we left a lasting impression would be an understatement with the students finding our presentation confronting, brutally honest and emotional.
Here is what some of the students had to say afterwards:
The first presenter had me shocked thinking that something bad could ever happen. Then the second Presenter had me in tears just thinking what it might be like to lose someone so dear to me and finally the last Presenter really got me thinking.
Louise Weekley - Aberfoyle Park High School
I think having Warren Luff at the end really helped change the atmosphere and really imprint on our minds as to the message. It showed us a flipside, i.e rather than why we should not do stupid things, it showed us what can happen if we don't.
Lachlan Bruce - Aberfoyle Park High School
I thought the best part of the presentation was Paul's story and the way he told it. When I looked around during it, I saw many students, including myself, crying which shows that it was really getting through to many people.
Caitlin Fox - Aberfoyle Park High School
I thought that the way they all spoke about their experiences in a calm, controlled manner really helped students focus on what was being said rather than just going 'oh great another sob story'.
Emma Barclay-Tininczky - Aberfoyle Park High School
We left the students with something to think about:
Make smart decisions and live your dreams…
Make dumb decisions and there is No Second Chance !!
Our next stop is at Montmorency Secondary College in Melbourne in the lead-up to the Australian Grand Prix on the 16th of March.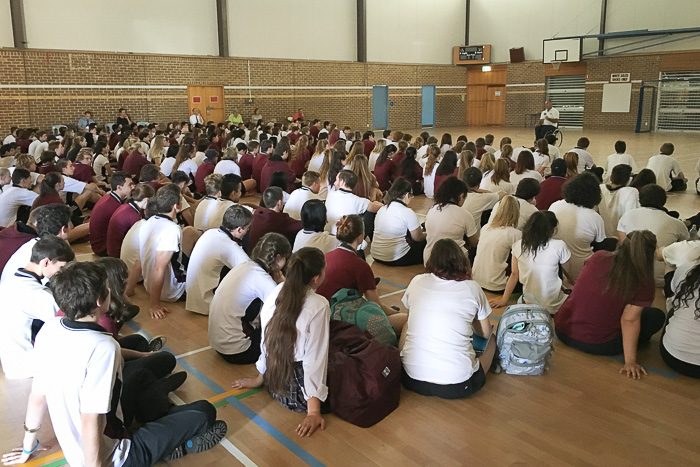 Matt Speakman sharing his story with the students at Aberfoyle Park High School.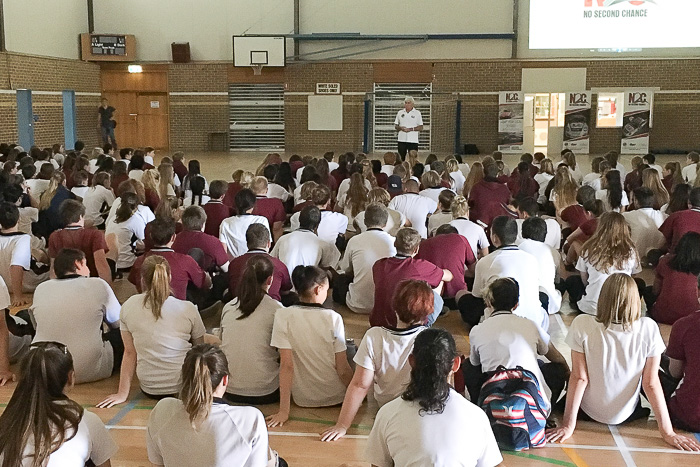 Paul Stanley relives his personal tragedy for the benefit of the students.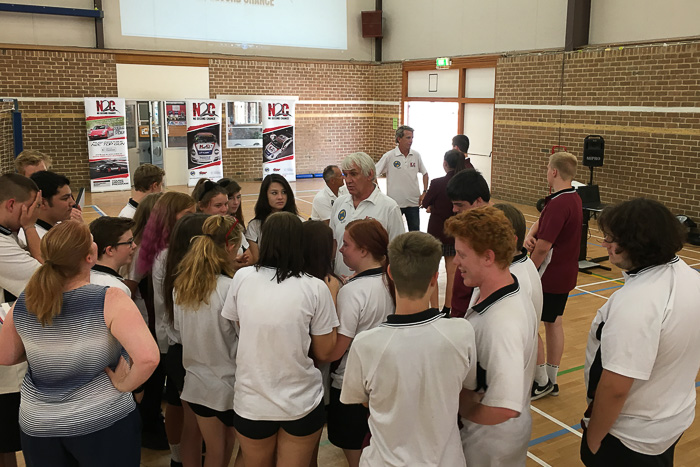 Senior students gather to meet our presenters Paul Stanley, Matt Speakman and Warren Luff after the presentation.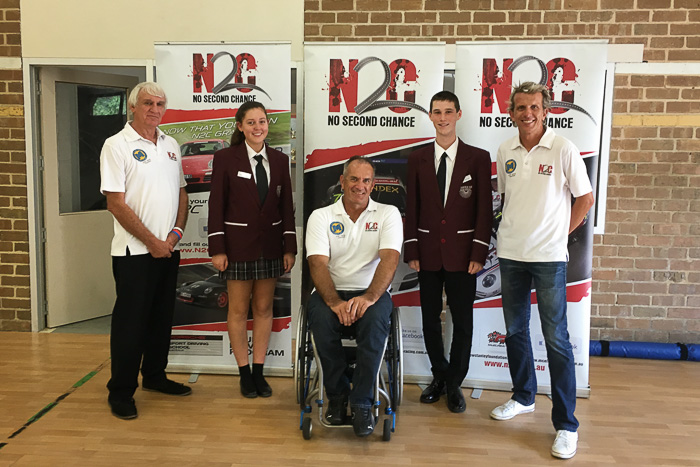 Paul Stanley, Matt Speakman and Warren Luff with School Captains Amy Davis and Lachlan Bruce
---
The N2C Top Gun Program
Recent N2C Graduates from School_Name can enter the N2C Top Gun program for their chance to win an exclusive invitation to the Porsche Sport Driving School to complete the 'No Second Chance Porsche Sport Driving School Young Driver Program'.
Read more about: The No Second Chance Top Gun Program