As part of our commitment to continue to 'cut-through' to today's youth we have launched the 'No Second Chance Youth Mentoring Program'. It is a platform that allows N2C to recognise and acknowledge the achievements of young people who live and act in a way that is representative of No Second Chance.
We are very excited to welcome Maddy Houston as the newest addition to our team and the first N2C Youth Role Model.
At just 19 years old Maddy is already an accomplished martial artist and has trained in Taekwondo since she was six years old. Since then she has accumulated an impressive collection of medals including places in 12 State Titles. She is also a qualified competition coach and has been working within the local community public speaking at schools about personal safety and making smart choices.
Some of her accomplishments include:
– 2 Time National Taekwondo Title Holder
– Taekwondo Elite Athlete State and National Title Holder and Australian Representative.
– 3rd Dan Black Belt Taekwondo Instructor and Mentor
– Taekwondo Poomsae Judge Qualified Taekwondo Competition Coach
– Studying Bachelor of Exercise and Sports Science
– Holds a Cert 3 in Fitness
– Nominated for the Moreton Bay Shire Council Young Sports Person of the Year Award 2014
– Volunteer for the Matthew Stanley Foundation
It's important for us to stay connected with the students we are talking to. It's one thing to shock them with our confrontational presentation but it's another thing entirely to show them that we already have the respect and admiration of their peers. Maddy is a welcome addition to our team and we are looking forward to working with her to get this important message across – avoidable deaths are just that and it's the decisions we make that can prevent them.
Andy McElrea - Director
As an introduction to N2C and in recognition of her contribution to the community we sent Maddy to the Porsche Sport Driving School to complete the No Second Chance Porsche Sport Driving School Young Driver Program a treat normally on reserved for N2C TOP GUN Graduates.
I am so excited and honoured to be an N2C Young Role Model. I have always been taught to have a goal, remain focused and work hard and it has always paid off. I am more than happy to share my experiences if it helps people make the most of their lives. I would also like to thank the Porsche Sport Driving School, I can't believe how much I learned… it was just awesome..!!
Maddy Houston - N2C Youth Role Model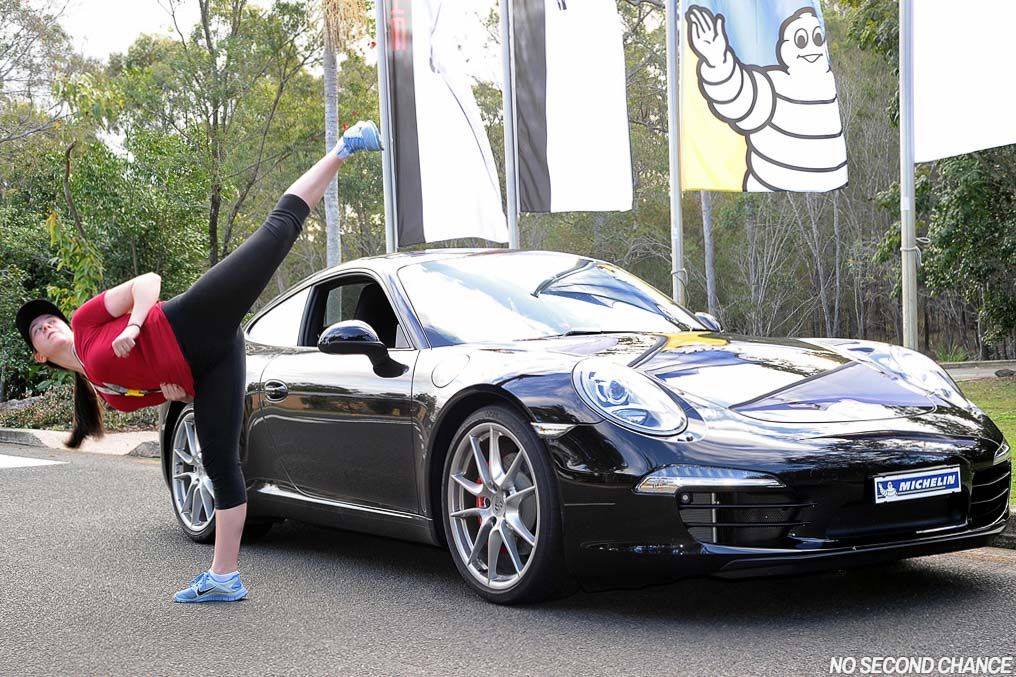 Completing the N2C Porsche Sport Driving School Young Driver Program was the perfect way for Maddy to 'Kick off' with No Second Chance