Our most recent N2C presentation was on Monday 11th November at Groves Christian College. It was our first visit to this school and we presented to over 300 year 10, 11 and 12 students.
Groves Christian College is a co-educational, independent Christian school located in Logan, south of Brisbane. Since 1999 Groves has been working with families to make a values based, Christian education available to all who desire it. Groves Christian College has over 1100 students and a number of strategic partnerships to maximise student learning opportunities. These include those with training colleges, universities, employment agencies, and special needs specialist organisations.
As it's near the end of the school year, it was fascinating watching the students jovial entry to the hall prior to the presentation then seeing the mood change as the N2C messages sunk in. It was another great response, proven by the amount of students who stayed on after the presentation to ask questions of Matt and Paul. Warren wasn't able to join us as he was returning from the Sandown 500, so I told his story to the attentive group.
It's such a wonderful opportunity to learn the things which would take someone's whole life to learn. I would like to say thank you very much again, you are such a fantastic group
Jiayu Li - Student
I think the best part of the presentation was the strength each presenter had to share their message with strangers. It was so real and raw that I know it would stay with me forever.
Kavishka Udagepola - Student
We left the students with our strong and important message:
Make smart decisions and live your dreams
Make dumb decisions and there is No Second Chance !!
That's our 2019 program completed. We are back in 2020 with our first presentation scheduled for Aberfoyle Park High School in South Australia on 24th February 2020.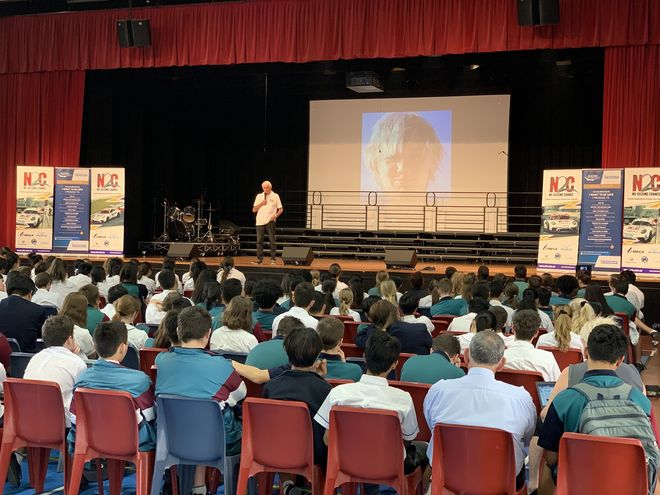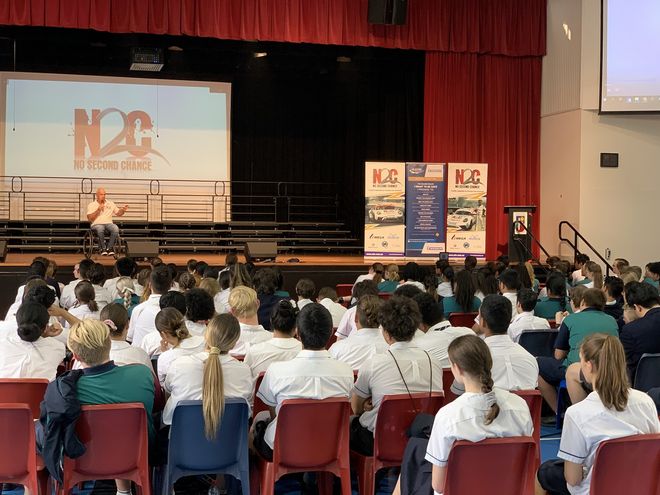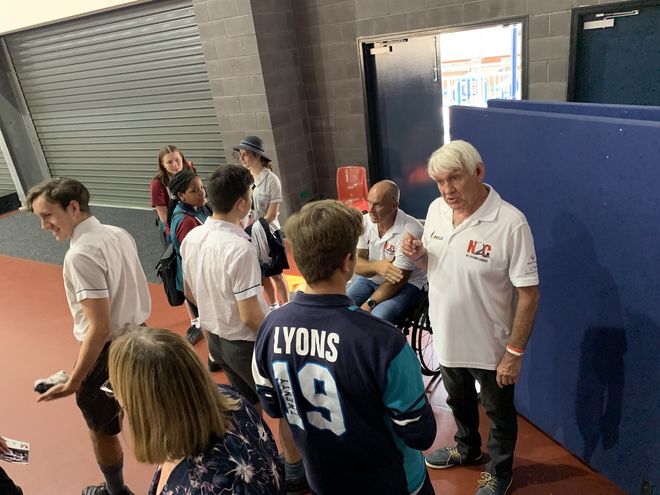 ---
The N2C Top Gun Program
Recent N2C Graduates from School_Name can enter the N2C Top Gun program for their chance to win an exclusive invitation to the Porsche Track Experience to complete the No Second Chance Porsche Track Experience Young Driver Program.
Read more about: The No Second Chance Top Gun Program