Our most recent N2C presentation was at St John's Grammar School in Adelaide. This was coordinated to coincide with round 6 of the Australian Carrera Cup championship, where N2C ambassador Warren Luff will drove the N2C Porsche GT3 Cup car.
This was the N2C teams' first visit to St John's Grammar, but 7th annual visit to a South Australian school.
St John's Grammar was founded in 1958 and is an independent Anglican co-educational early learning, primary, and secondary day school located in Belair in the Adelaide Hills, about 12 kilometres south of the Adelaide city centre. It caters for students from early learning through to Year 12.
We presented to over 100 year-12 students who were extremely grateful for the messages from the team and as usual, a small group stayed back after the presentation to talk to the presenters and thank us for visiting. We would like to thank student well-being officer Carlee Mitchell for her hospitality.
We are humbled by what some of the students had to say afterwards…
This presentation will change your view on life and make you appreciate your loved ones more than you previously knew was possible
Morgan Miller - St John's Grammar School
I honestly believe the presentation was very very good in the way it was very confronting but also very powerful. I really liked how it had different scenarios and a couple of different messages which are really useful life lessons
Oliver Zammit - St John's Grammar School
We left the students with our strong and important message:
Make smart decisions and live your dreams Make dumb decisions and there is No Second Chance !!
Our next stop is at Beaudesert State High School in Queensland on Wednesday 18th September.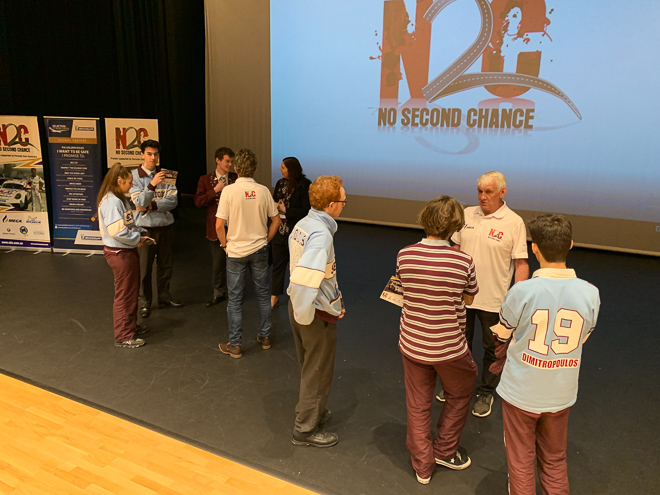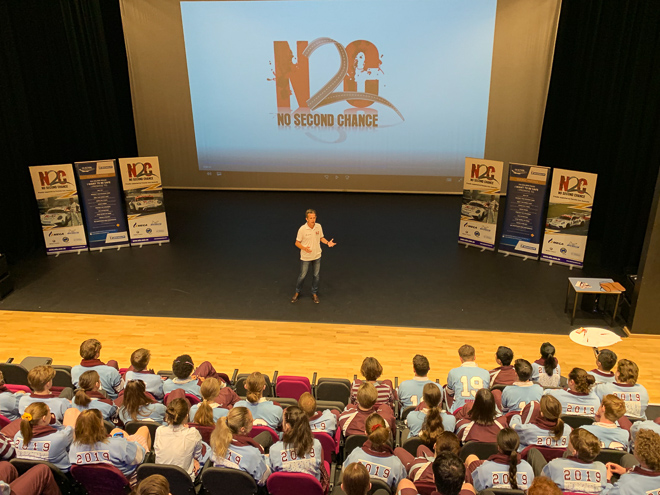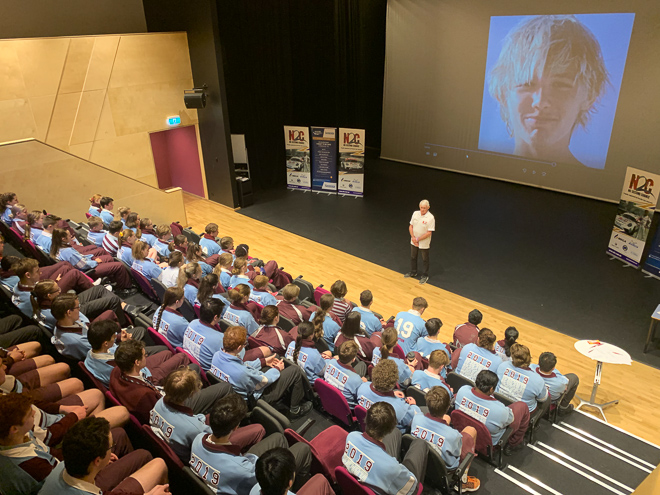 ---
The N2C Top Gun Program
Recent N2C Graduates from School_Name can enter the N2C Top Gun program for their chance to win an exclusive invitation to the Porsche Track Experience to complete the No Second Chance Porsche Track Experience Young Driver Program.
Read more about: The No Second Chance Top Gun Program