Our most recent N2C presentation was at The Southport School on the Gold Coast on Friday 4th August.
We first presented at the school in July 2013. After our first presentation, Mike Wallace, the Year 11 and 12 Leadership Program Coordinator insisted that we come back every year for the next ten years!!
This was our fifth visit to the famed school. Founded in 1901, TSS is an Anglican day and boarding school on the Gold Coast for boys from Prep Year to Year 12 with boarding available from Year 5.
The Southport School is a known as a world-class school for boys with a balanced and holistic Christian learning community in the Anglican tradition. Their philosophy is to nurture outstanding young men who are confident, healthy and responsible, with advanced skills in academics, creativity, and higher order thinking.
Here is what some of the students have had to say.
Having the men there telling their stories was extremely eye opening, it showed how easily these things can happen and more disturbingly how many peoples lives it can destroy.
Brandon Faber - Student @ The Southport School
I've never been to a more moving and touching presentation. I really felt connected to the presenters.
Oskar Sherrah - Student @ The Southport School
The best part of the presentation was the talk that Warren Luff did with us as it showed us how safety and planning are the only ways to survive a horrific accident which are not supplied in normal cars driven on the road.
Aiden Mason - Student @ The Southport School
We left the students with our strong and important message:
Make smart decisions and live your dreams…
Make dumb decisions and there is No Second Chance !!
Our next N2C presentation is at The King's School in NSW, North Parramatta on 17th August.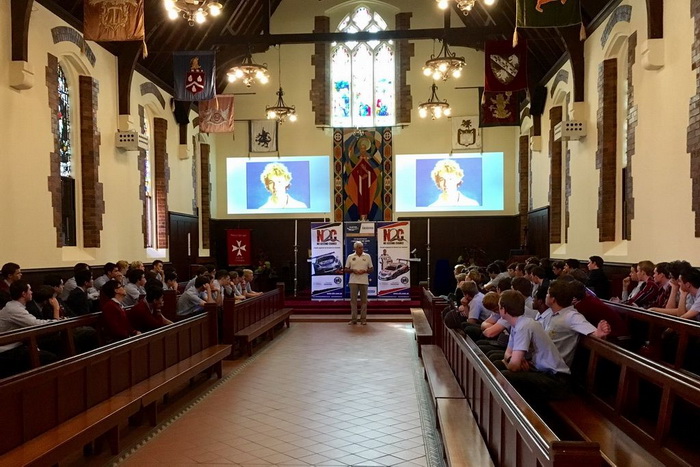 Paul Stanley remembers his son Matt Stanley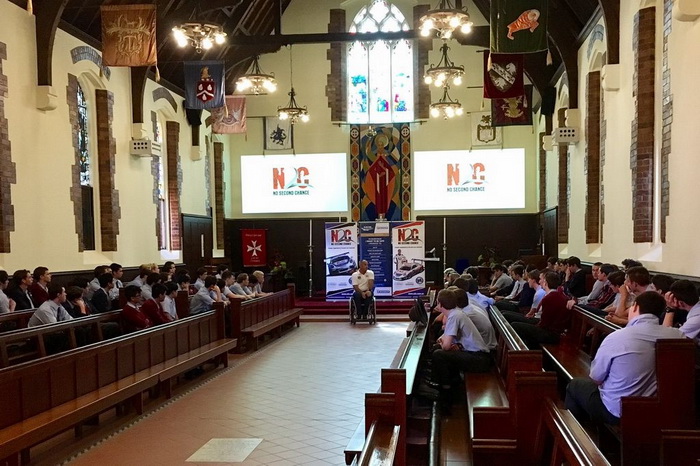 Matt Speakman shares his story with the Students at The Southport School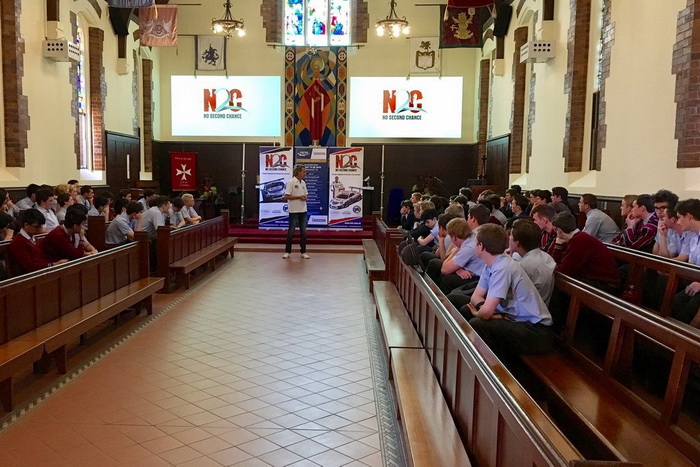 Warren Luff talks goals with the Students at TSS on the Gold Coast
---
The N2C Top Gun Program
Recent N2C Graduates from School_Name can enter the N2C Top Gun program for their chance to win an exclusive invitation to the Porsche Sport Driving School to complete the 'No Second Chance Porsche Sport Driving School Young Driver Program'.
Read more about: The No Second Chance Top Gun Program