In the lead up to the Townsville V8 Supercar weekend at the temporary street circuit in Townsville, the N2C team visited the Cleveland Youth Detention Centre for the second consecutive year.
There are around eighty 14 to 17 year old young people in the centre and we spoke to over 50 of them.
Unfortunately, the most common reasons for their stay at the CYDC are substance abuse and vehicle theft.
After the N2C presentation police officer Yvette Starr spoke to the young people to echo the message of N2C…
Make smart decisions and live your dreams; Make dumb decisions and there might be No Second Chance..!!
She explained that they had made some bad decisions to end up where they are but the message particularly from N2C ambassador Warren Luff, proves that there is plenty of time ahead to get their lives back on track.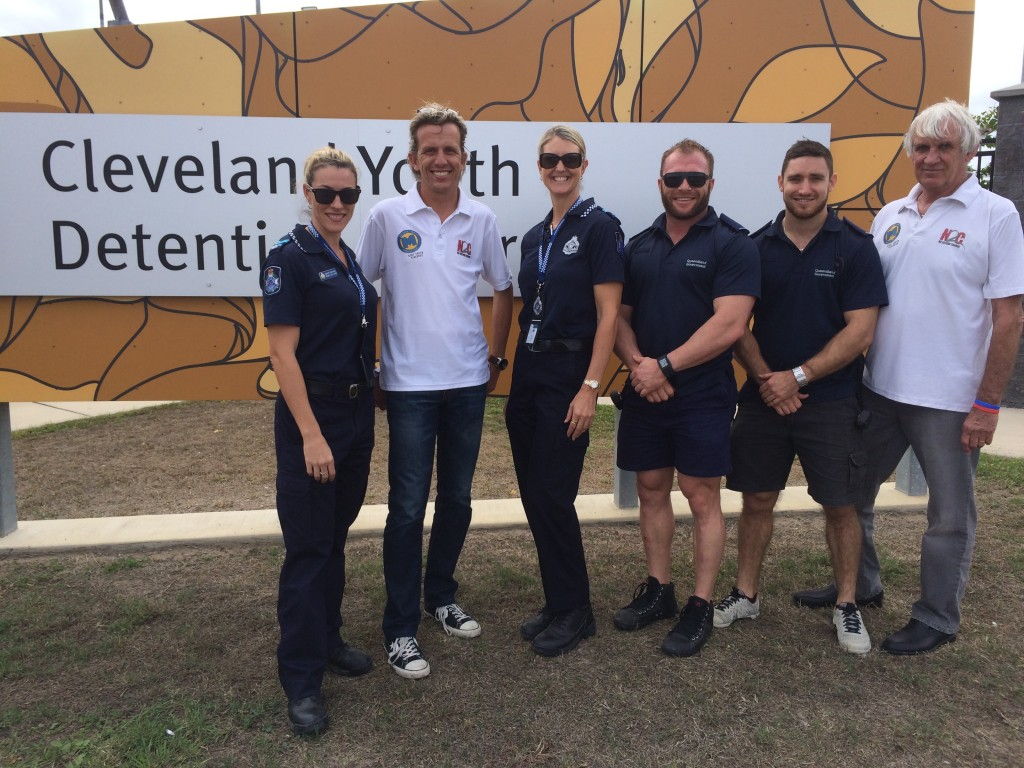 Left to Right - Renee Buttigieg, Warren luff, Yvette Starr, Jason Sciacca, Andrew Ross and Paul Stanley at the Cleveland Youth Detention Centre in Townsville