With the No Second Chance team back on the Gold Coast working around the clock to repair the damage to the N2C race car ready for the final round of the Porsche Carrera Cup it was time for a local presentation, this time at Elanora State High School.
At a time when the senior students are being overwhelmed with information and goodwill advice, our confrontational and honest presentation really cuts-through to the students and gives them something to think about and remember at this crucial point in their lives.
Students often find themselves overwhelmed with emotion during our presentation and need to leave the room, we don't apologise this and believe this is key to getting our simple yet extremely important message through…
Make good decisions and live your dreams – Make dumb decisions and there is N2C..!!
They made it emotional for everyone. When Paul asked us to close our eyes and think about the person I love so much, I thought about my mum and how it would destroy me if anything happened to her. Krystal Wiese – Student at Elanora SHS

What was the best part of the presentation? The shock. We hear about these sort of incidents on a day to day basis. But to have someone who has been through all this standing right in front of you was extremely emotional and effective. Ethan Hughes – Student at Elanora SHS
The good news is that one of the students from Elanora will be attending the Porsche Sport Driving School when we announce the next N2C Top Gun in the next few weeks.
We would like to thank the students of Elanora for having us with special mention to Meaghan Parsonson who was coordinated our booking with the school and is also involved with other community activities such as the 'Runners Hot Lap' fun run around the GC600 track at 9:55am on Saturday morning.
We now turn our attention to the final race of the season to see if our Ambassador Warren Luff can secure the 2014 Championship for No Second Chance..!!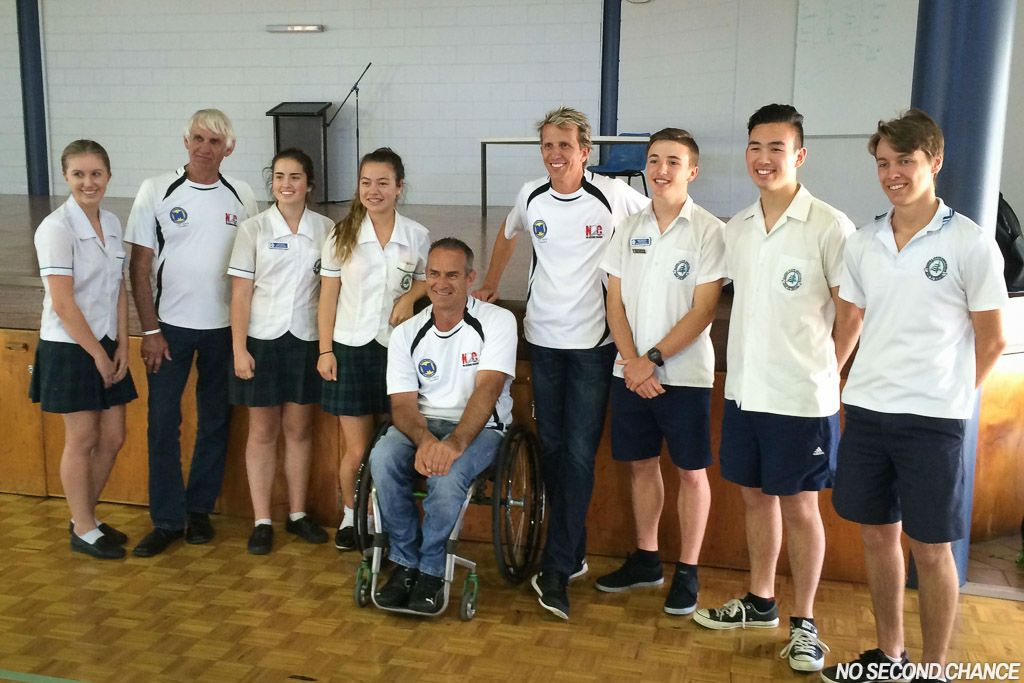 Paul Stanley, Matt Speakman and Warren Luff with some of the Students at Elanora State High School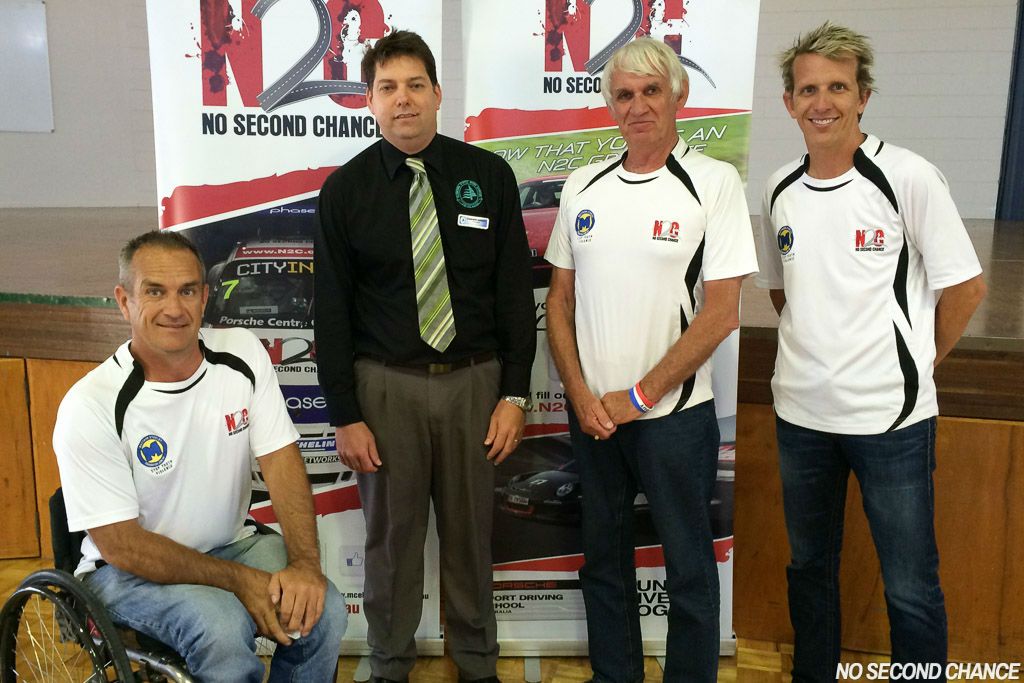 Matt Speakman, School Principal - Cameron Hodges, Paul Stanley and Warren Luff at Elanora State High School