Despite the current challenges, we had the opportunity to share our N2C message on the 24th of August at Saint Stephens College in Coomera on the Gold Coast.
Saint Stephen's College is a co-educational, prep to year 12 independent school founded in 1996. Centred on Christian principles SSC strives to develop self-directed, determined, courageous and skilful young men and women of substance who will make a positive difference to their communities. This was our first visit to SSC and we presented to over 200 year 11 and year 12 students.
We left the students with our strong and important message:
Make smart decisions and live your dreams
Make dumb decisions and there is No Second Chance !!
As usual the amazing N2C presenters cut through to this group and we had some terrific feedback from the families of these students. Our next presentation is in Brisbane in September.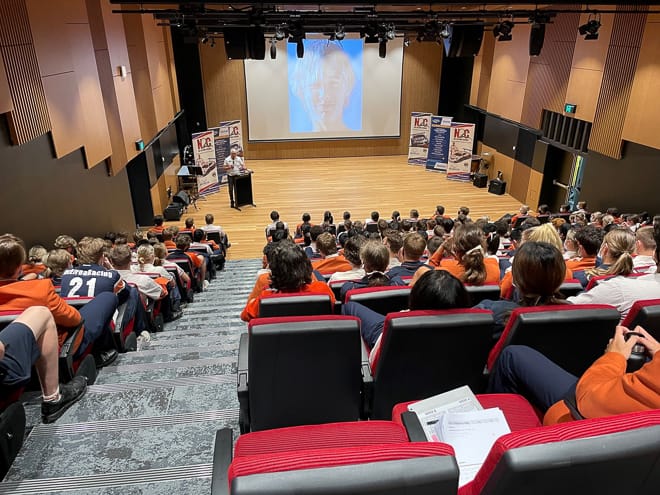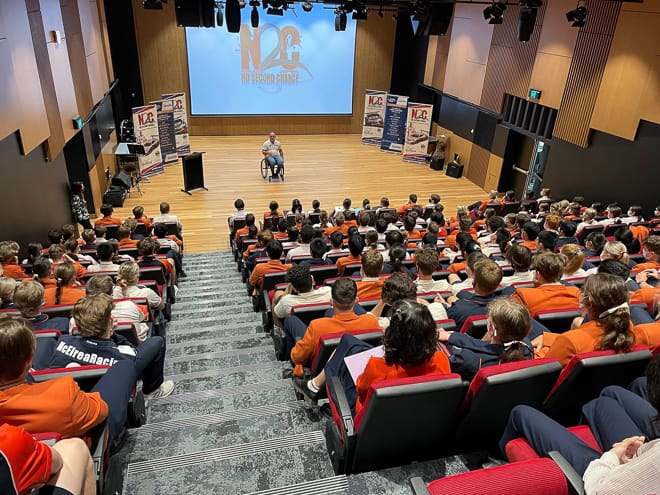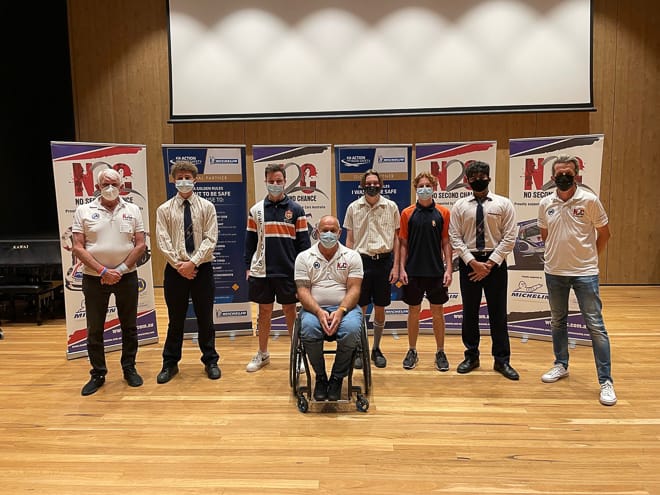 ---
The N2C Top Gun Program
Recent N2C Graduates from School_Name can enter the N2C Top Gun program for their chance to win an exclusive invitation to the Porsche Track Experience to complete the No Second Chance Porsche Track Experience Young Driver Program.
Read more about:
The No Second Chance Top Gun Program