Our most recent N2C presentation was on Tuesday 28th July at The Southport School on the Gold Coast. Founded in 1901, TSS is an Anglican day and boarding school on the Gold Coast for boys from Prep Year to Year 12 with boarding available from Year 5. The Southport School is a known as a world-class school for boys with a Christian learning community in the Anglican tradition.
We first presented at the school in July 2013 so this was our eighth consecutive visit to the renowned boys school. This was our first presentation in the Covid era, so it was a great relief to continue sharing our life saving messages to over 100 students.
As usual we had wonderful feedback from students.
I would recommend this to other schools as it provides a chilling realisation of the consequences of bad decision and how they can affect other people
Charlie Hart - Student at TSS
I'm seriously going to think about all of the invaluable lessons presented today the next time I sit behind the wheel of a car, and the next time I am at a party. You have opened my eyes. You definitely got through to me
Martin Dwyer - Student at TSS
We left the students with our strong and important message:
Make smart decisions and live your dreams
Make dumb decisions and there is No Second Chance !!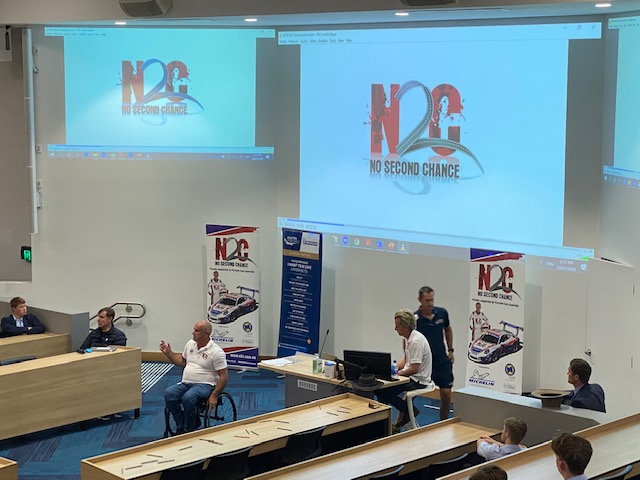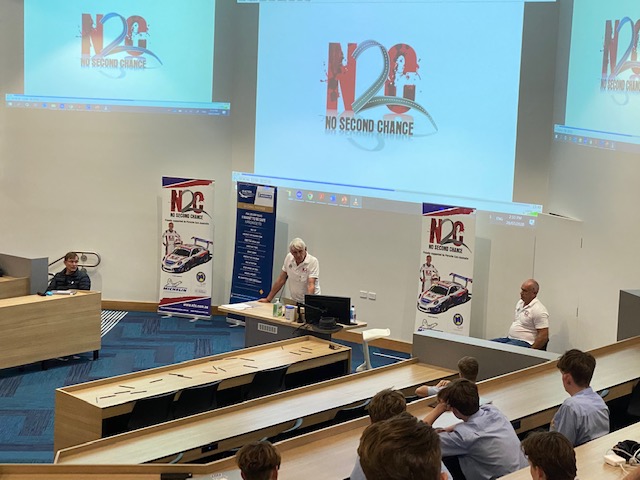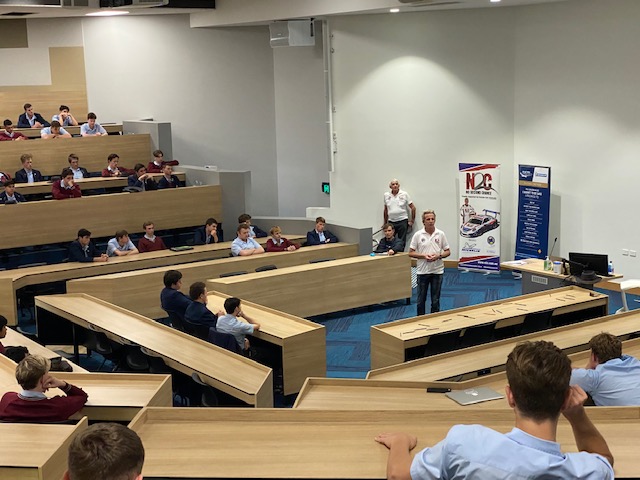 ---
The N2C Top Gun Program
Recent N2C Graduates from TSS can enter the N2C Top Gun program for their chance to win an exclusive invitation to the Porsche Track Experience to complete the No Second Chance Porsche Track Experience Young Driver Program.
Read more about:
The No Second Chance Top Gun Program