Our most recent N2C presentation was at "The Southport School" where we spoke to more than 120 year 12 students. It was our third visit to the prestigious Gold Coast school where our presentation forms part of the Year 12 Mentoring Program which has the goal of preparing the students for their lives beyond the completion of school at the end of the year.
Founded in 1901, TSS is an Anglican day and boarding school for boys from Prep Year to Year 12 with boarding available from Year 5. The Southport School is a known as a world-class school for boys with a balanced and wholistic Christian learning community in the Anglican tradition. Their philosophy is to nurture outstanding young men who are confident, healthy and responsible, with advanced skills in academics, creativity, and higher order thinking.
Here is what some of the students had to say after the presentation:
This presentation should be a compulsory presentation for all secondary schools. The stories and the way that they are told delivers important messages perfectly and every single person in the room was attentive.
Toby Redler - The Southport School
What was the best part of the presentation? The people involved in the actual event. It is just different and more effective than just watching a video. It allowed us to feel what they felt when going through those tough times and why it would be important to learn how to handle situations.
Student - The Southport School
Matt Speakman's approach was fantastic how he told the story of the crash that took his dreams. Paul Stanley I believe was one of the most moving speakers our grade has seen, looking around the room and to see people fighting off tears was a first
Max - The Southport School
We left the students with our strong and important message:
Make smart decisions and live your dreams…
Make dumb decisions and there is No Second Chance !!
Our next stop is at The King's School in NSW in the lead-up to the Porsche Carrera Cup at Sydney Motorsport Park on the 24th of August.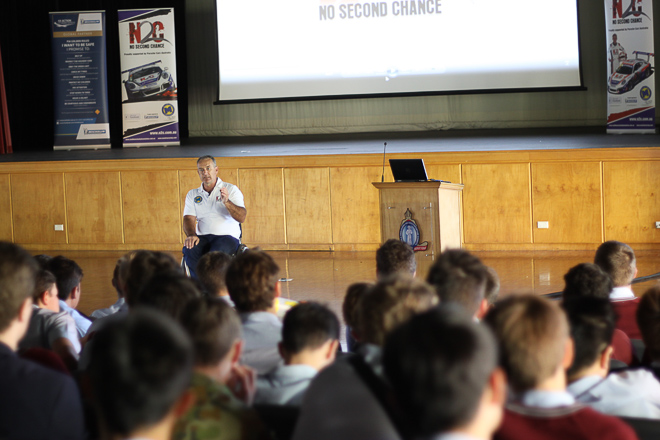 Matt Speakman retelling the graphic story that left him in a wheelchair.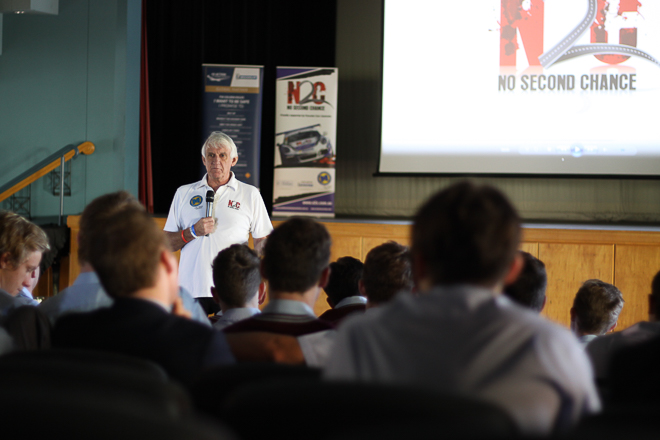 Paul Stanley relives the loss of his son for the benefit of the students.
Warren Luff discusses the potential outcome of following your dreams and making better life choices.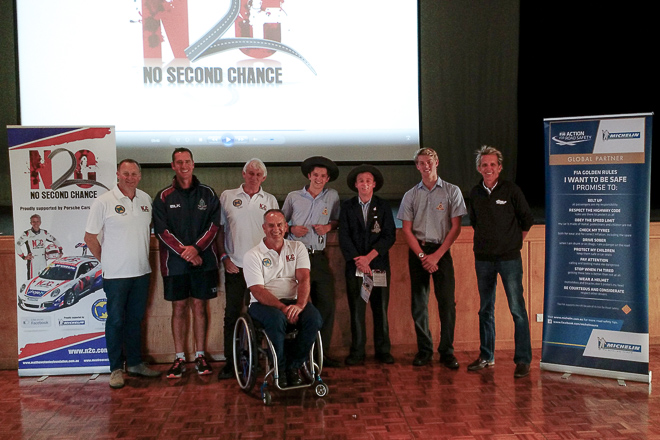 The N2C team with Mike Wallace (Associate Dean of Learning and Teaching at TSS ) and some seniour students at "The Southport School (TSS)" on the Gold Coast.
---
The N2C Top Gun Program
Recent N2C Graduates from School_Name can enter the N2C Top Gun program for their chance to win an exclusive invitation to the Porsche Sport Driving School to complete the 'No Second Chance Porsche Sport Driving School Young Driver Program'.
Read more about: The No Second Chance Top Gun Program