With the No Second Chance program now in its second year it was time for us to return to 'The Southport School' on the Gold Coast.
The Southport School is a private Anglican day and boarding School that was established in 1901.
TSS has been a great supporter of our program as our message fits very well within their mentoring program which aims to instil a sense of responsibility and accountability in the students in their final year of School.
We were very fortunate to have Cricketing legend Ian Healey in the audience as he had heard about the N2C program and wanted to know more.
The N2C race car was also on display which gave Luffy the opportunity to explain some of the various safety features that make the car safe for racing at speeds up to 290 km/h.
The presentation sends a strong message to the students that there is no second chance and they need to make smart choices for themselves and their mates.
Mike Wallace - Associate Dean, TSS
Our next presentation will be at Homebush Boys High School in Sydney in a few weeks.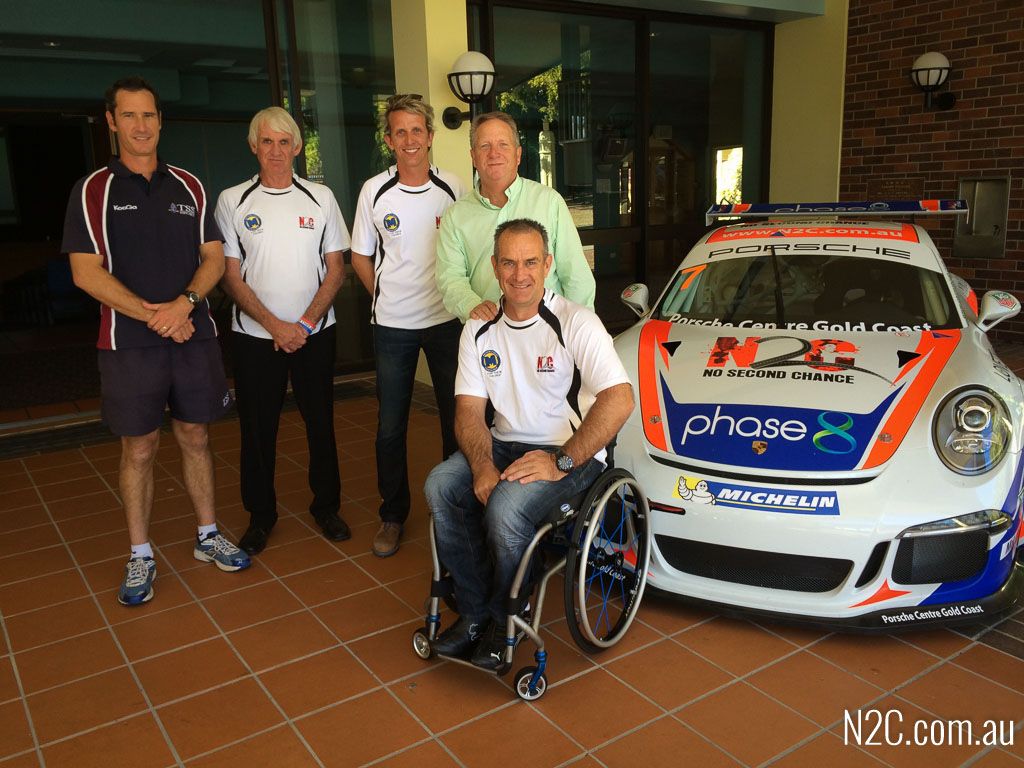 Mike Wallace, Paul Stanley, Warren Luff, Ian Healey and Matt Speakman at TSS on the Gold Coast