Our most recent N2C presentation was on Thursday 13th June, at Darwin High School in the Northern Territory where we presented to over 300 year 10 students.
Established in 1956, Darwin High School is a coeducational senior secondary school located at Bullocky Point catering for students in Years 10 to 12. The campus overlooks Darwin Harbour and the Botanic Gardens and is a unique blend of old and new with historic buildings complemented by state of the art facilities and newer additions.
The presentation was timed to coincide with Round 4 of the Porsche Carrera Cup championship, and a large number of the students said they were coming out to Hidden Valley over the weekend to watch Warren race the N2C Porsche.
It was another very effective presentation. Here is an example of some of the feedback we received:
N2C should be in every school across the country, to help young people see that tragedies occur, but can be prevented by making smart decisions. Thank you so much for sharing your personal journeys so publicly. Undoubtedly you are making a massive impact in our communities across the country.
Amy Brady-Burns - Darwin High School
We left the students with our strong and important message:
Make smart decisions and live your dreams Make dumb decisions and there is No Second Chance !!
Our next N2C presentation will be at the Cleveland Detention Centre on Thursday 4th July leading up to round 5 of the Porsche Carrera Cup championship at Townsville. Many thanks for your valued support.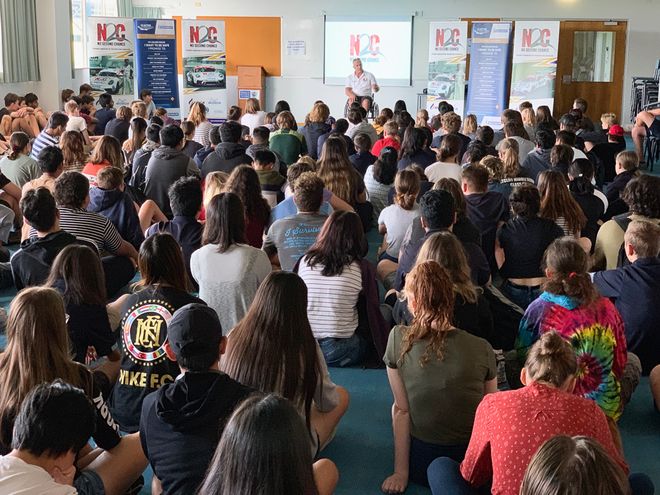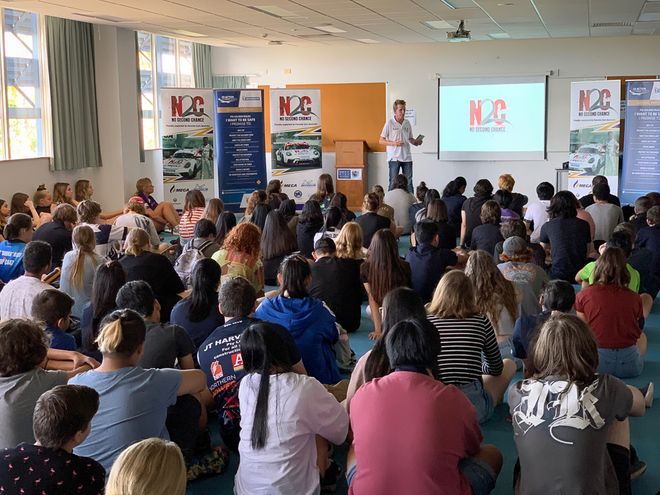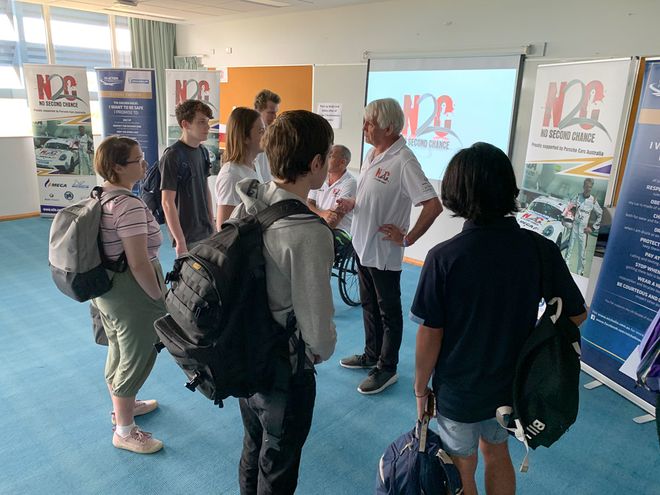 ---