N2C has secured second place in what has been the closest championship in the category's history.
Our weekend at the final round in Surfers Paradise started poorly with us encountering traffic during qualifying and only recording a time fast enough to start from the second row.
After a poor start and some aggressive driving through the first chicane the best Luffy could do was finish 6th in the first race.
Things went worse in race two with us being spun at the start by another driver putting us at the rear of the field. Luff put in a monster effort to fight his way back to finish in 8th.
He was able to make up two places in the final race to finish six meaning that although we did not achieve a podium finish for the round we had still accumulated enough points to hold on to second place in the championship.
All things considered it's amazing that were even in the running at the start of the weekend following the huge accident at Bathurst and had it not been for the epic overnight rebuild by the awesome McElrea Racing Team we would not have been in with a chance.
Looking back on the season it's hard not to feel inspired as it's been an amazing year of mixed results but thanks to the tireless efforts of the team and our N2C Ambassador Warren Luff we were able to collect another trophy.
(We now have a 3rd place trophy for 2013 and a second for 2014 so we look forward to completing the set in 2015..!!)
We would like to take this opportunity to congratulate Steven Richards on his win and to thank everyone who has supported N2C throughout the 2014 season. It's been an incredible year and we could not have done it without your generosity and support..!!
A special thanks to McElrea Racing who took out the coveted 'Teams Championship' which is a great reward for all the effort they have put in for N2C as well as their other drivers.
Finally we would like to encourage every young person in Australia to stay focused on their dream…
It does not matter what your dream is as the same principles apply…
Stay focussed and believe in yourself… and most importantly make smart decisions along the way because if you make dumb decisions there is… No Second Chance..!!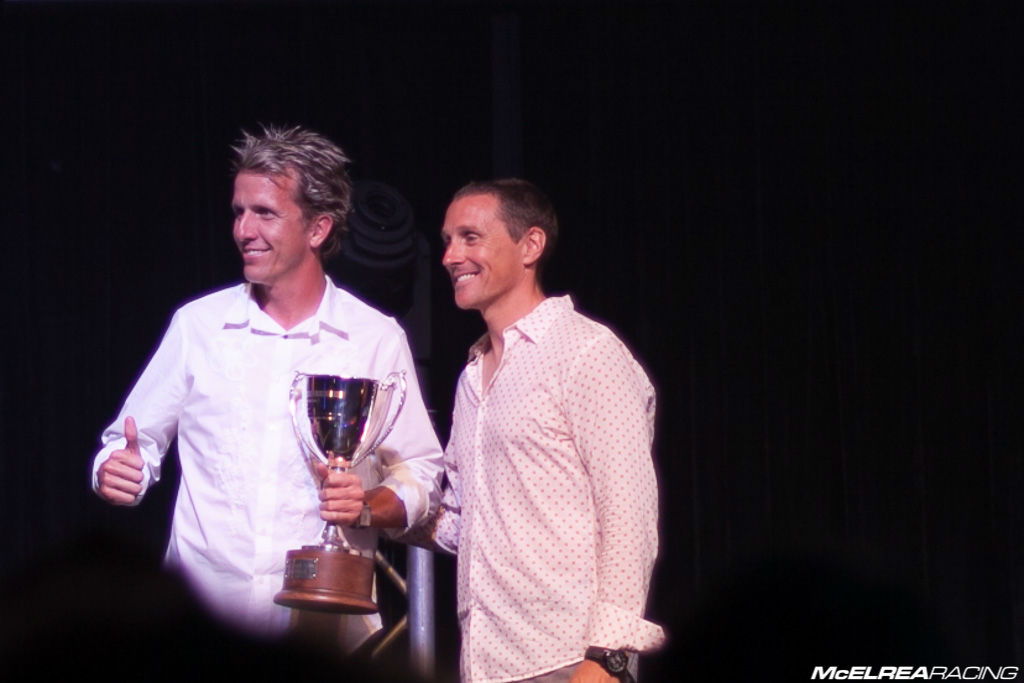 Warren Luff accepting the 2nd place trophy for No Second Chance