Although we finished third for the round and maintained our lead in the championship, Bathurst proved to be without-a-doubt the toughest round of racing for No Second Chance to date.
After a huge crash in Thursday's practice McElrea Racing had to work through the night to repair the car in time for qualifying the following morning…
They did such an amazing job that Luffy went on to qualify and finish second..!!
It was an incredible effort as the damage to the N2C car was quite substantial, it's a real testament to the dedication and expertise of the crew that we were able to get the car repaired in time.
Although it's a bitter pill to take, it really exemplified what the No Second Chance program is about. We want to show young people that things don't always go your way but you need to push-on regardless.Andy McElrea - No Second Chance Founder
Race two was another second place finish with Luffy setting a new lap record. However in a unique twist of fate the race winner was awarded a time penalty which meant the No Second Chance car moved into first place.
The final race ended early with Luffy being taken out in an incident involving the first 4 cars proving one of the points we emphasize in our presentations… When people make stupid decisions it not only affects them but it also everyone around them too..!!
N2C Ambassador Warren Luff also had his V8 Supercar hopes dashed when he lost brakes in the Holden Racing Team Commodore in practice and rolled in a dramatic accident taking out his ex team-mate Craig Lowndes in the process.
What followed next will be remembered by many as one of the greatest examples of sportsmanship in Australian Motorsport with Lowndes running to help Luff out of the car and hugging him when he realised he was OK.
As well as testing our mettle, Bathurst has highlighted our real need to secure much needed funding to ensure the continuation of the program in 2015. To that end we hope that the determination and incredible sportsmanship demonstrated by Warren Luff and the No second Chance McElrea Racing Team has validated the value of the program for potential partners.
We would like to take this opportunity to thank all of our supporters for getting behind the No Second Chance program and following our journey in the 2014 Carrera Cup Championship.
Rest assured we will giving it everything we've got to secure the championship win when we are back on track for the final round at the Gold Coast on 24-26 of October..!!
McElrea Racing completed major repairs to the No Second Chance Porsche in time for qualifying and racing on Friday.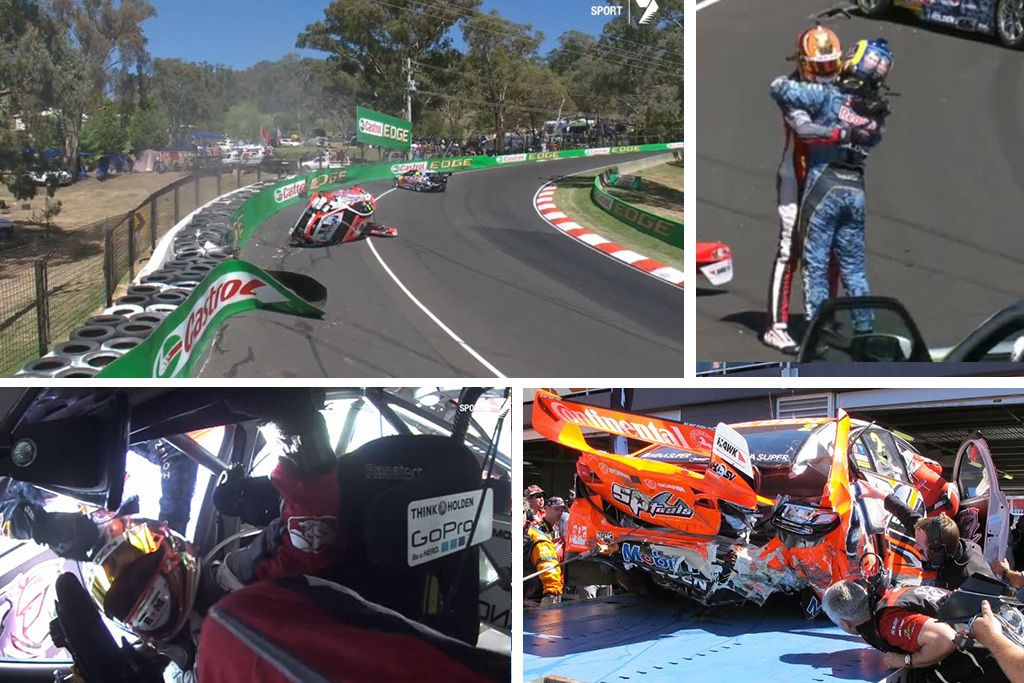 Warren Luff and Craig Lowndes in one of the most memorable displays of sportsmanship in Australian Motorsport after their accident during practice.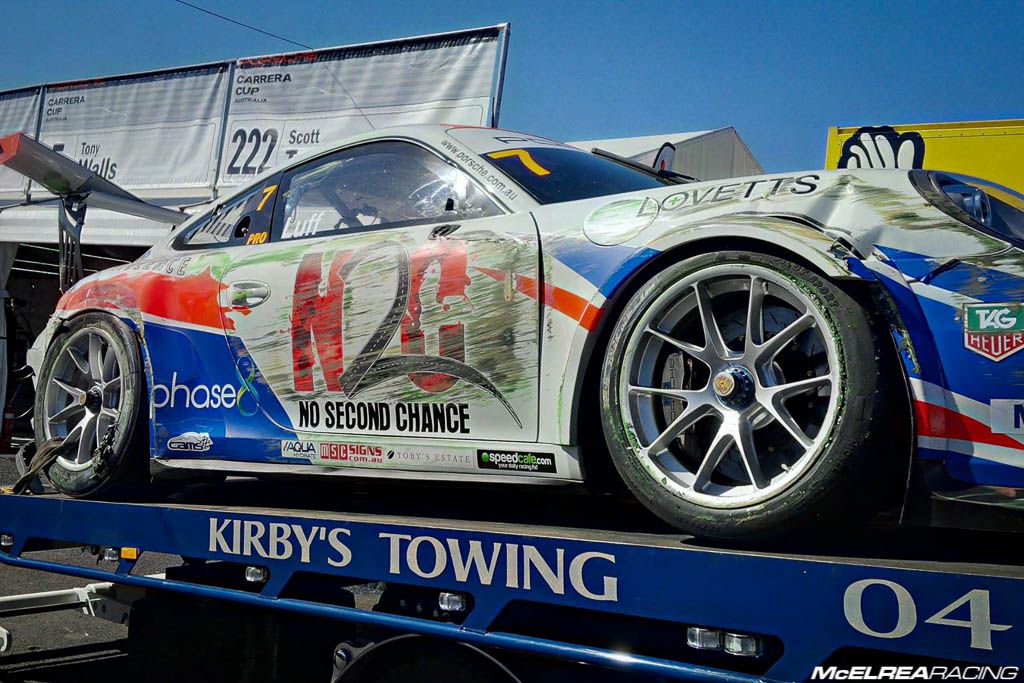 We still have some damage to repair ahead of the final round at Surfers Paradise in two weeks...