Our most recent and final N2C presentation for 2015 was on 18th November at West Moreton Anglican College, near Ipswich. We presented to 130 year 11 students. This was the first time we have presented to this high school which came about after a request from the Acting Deputy Principal Senior School, Louise Sullivan.
West Moreton Anglican College (WestMAC) is a progressive and dynamic co-educational institution situated on a semi-rural campus, only minutes from Ipswich in Queensland's south-eastern growth corridor. The school has notable achievements academically, including reaching the state finals in debating. Plus sporting achievements with Hockey & Athletic students having qualified for nationals. In the arts, four WestMAC grade 12 Students have been invited to join the Conservatorium of Music for next year.
It was great that our presenter Matt Speakman was able to join us again after a long illness related to his paralysis.
As the school was reasonably close to the MR workshop, we were able to take the N2C Porsche racing car, which was a highlight for many of the students.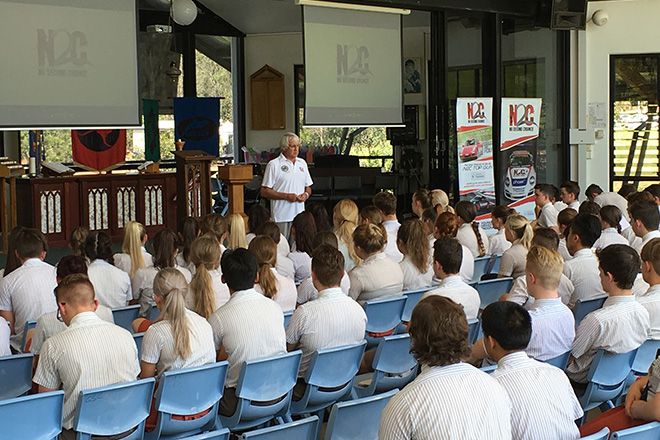 Paul Stanley tells his story of tragic loss to the students to send a clear message that our decisions can have a devastating impact on our lives!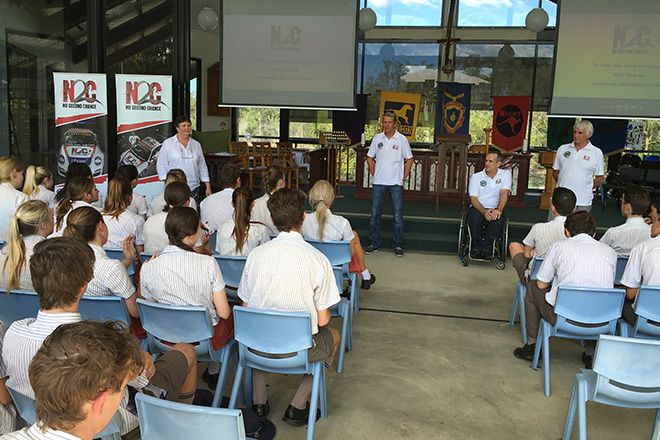 Professional Racing Driver and N2C Ambassador Warren Luff talks with the students about the importance of goals and pursuing your dreams.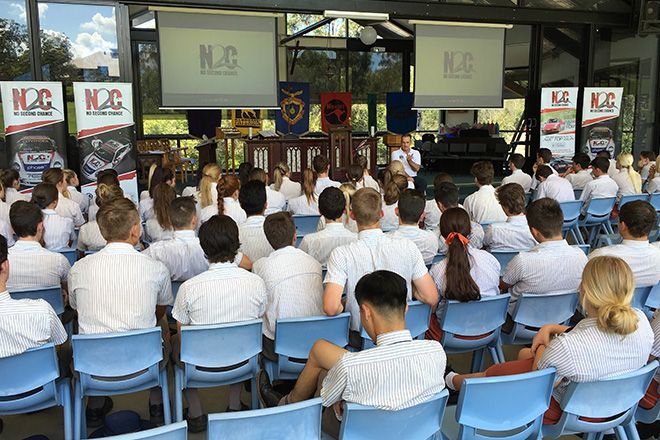 Matt Speakman speaks to the students about the long-term impact on his life because of somebody else's stupid decision
Our next presentation is at Orange High School near Bathurst on 4th February, 2016 in the lead-up to the 2016 Bathurst 12 Hour race.