No Second Chance Presentation at Lakeland Senior High School in WA
Once again proving the diversity and universal message of the No Second Chance program we took the long flight to Western Australia to visit the Students at Lakeland Senior High School.
Lakeland Senior High School is an Independent Public School located in South Lake about 20 minutes from Fremantle.
Students at Lakeland Senior High are encouraged to 'Strive to Achieve' which is the School motto and a perfect fit for the message of No Second Chance.
Our message is that our lives are the result of the choices that we make and that tragedy resulting from alcohol fuelled violence and road carnage is completely avoidable.
Around 130 Senior Students graduated from our confronting presentation that demonstrates by example the positive and negative effects of the decisions that we make on a daily basis.
I can't express enough just how thankful we are that you came to our school!!
The feedback we got from staff and students was that they really appreciated your presentation and found it very emotional and applicable. Salome Candy - YouthCARE Chaplain
I thought that each of them were amazing. To stand up their and say what happened that night of the incident is truly heartbreaking hearing about it and what they've been through but at the same time such an amazing story to hear.
Keneh Johnson-Begg - Student at Lakeland
One of the strongest messages I took from the presentation was the point Paul made about how every decision you make creates a ripple effect and effects hundreds of other people not just yourself.
Alex King - Student at Lakeland
The No Second Chance race team will be back on track again in Sydney in a few weeks where N2C Ambassador and Works Driver Warren Luff will be fighting hard to maintain our lead in the Australian Carrera Cup Championship.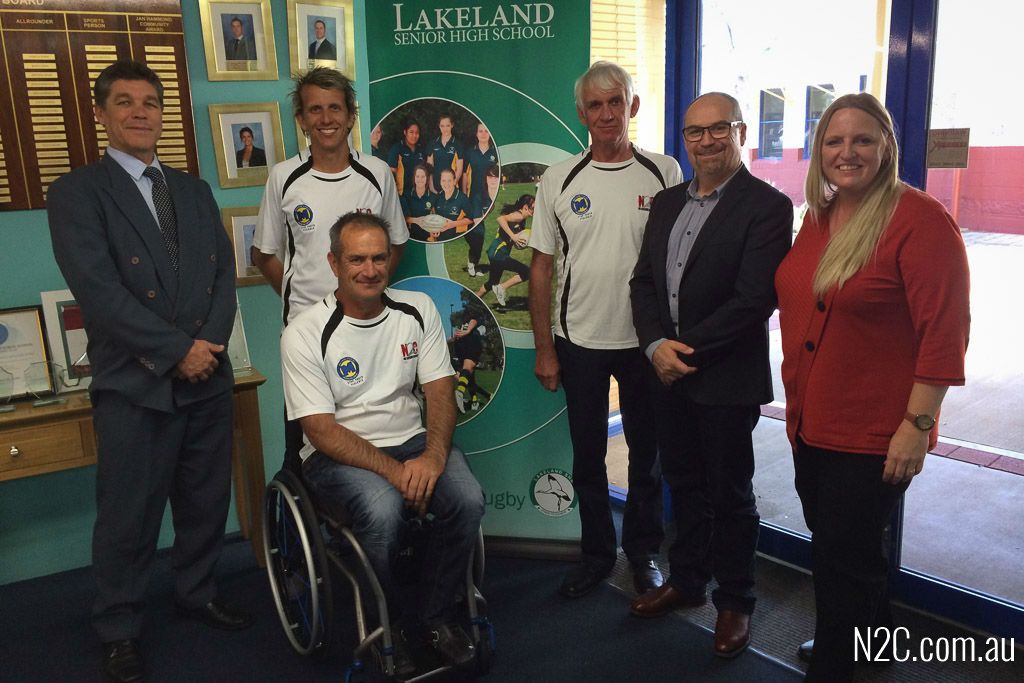 Laurie Longworth, Matt Speakman, Warren Luff, Paul Stanley, David Groenenbloom and Salome Candy