Our first N2C presentation for 2018 was at Aberfoyle Park High School in Adelaide on Wednesday 28th February, leading up to round 1 of the Porsche Carrera Cup championship. We last visited this school in March 2016 and this time we presented to over 250 year 11 and 12 students.
Aberfoyle Park High School is one of the largest secondary schools in South Australia and is located in the foothills of southern Adelaide within 30 minutes from Adelaide's city centre. APHS is the official Department of Education and Children Services (DECD) school for gifted students in the southern metropolitan area of Adelaide.
I think this was one of the most well-spoken presentations I've been to and really kept me engaged the entire time. When we were told to close our eyes, picture someone close to us and then imagine those memories being all we have to remember them was quite sad and really got to me.
Lachlan Madera - Aberfoyle Park High School
We left the students with our strong and important message:
Make smart decisions and live your dreams… Make dumb decisions and there is No Second Chance !!
Our next presentation is on Wednesday 7th March at Park Ridge State High School in Brisbane.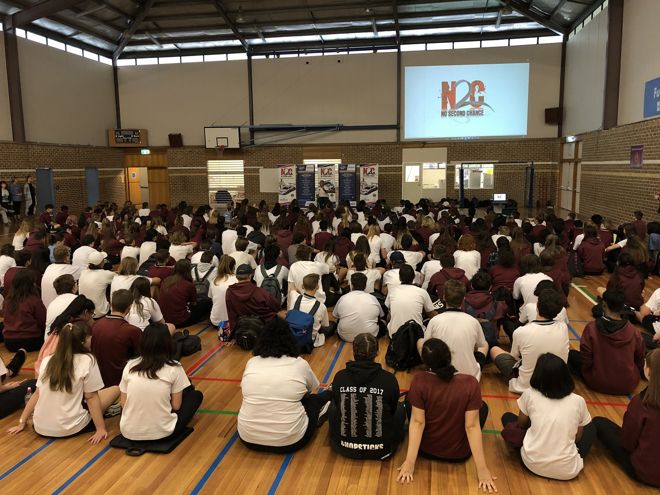 Matt Speakman talking with the students at Aberfoyle Park High School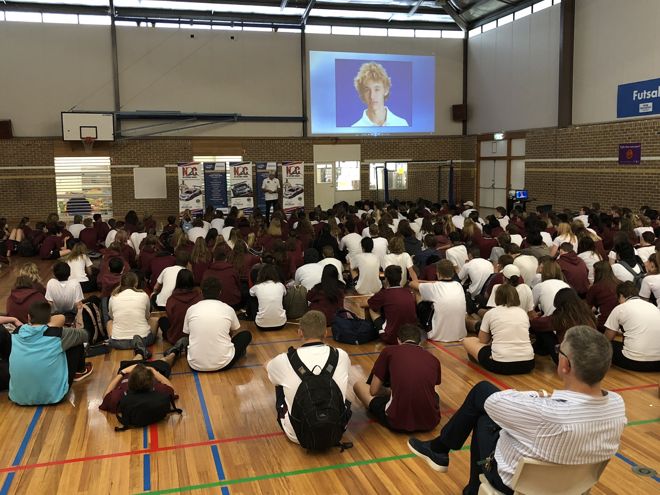 Paul Stanley talking with the students at Aberfoyle Park High School
---
The N2C Top Gun Program
Recent N2C Graduates from School_Name can enter the N2C Top Gun program for their chance to win an exclusive invitation to the Porsche Sport Driving School to complete the 'No Second Chance Porsche Sport Driving School Young Driver Program'. Read more about: The No Second Chance Top Gun Program