Our most recent N2C presentation was at Brisbane State High School on Wednesday 11th October. We presented to 450 year 12 students.
This was our first visit to Brisbane SHS. The school opened in 1921 and moved to its present site on the south side of Brisbane in 1925. Since then, efficient use of the available area, purchase of adjacent properties and development of facilities on the site have resulted in an impressive school, which now caters for up to 3,150 students. The school has a great number of past students who have contributed to their state and country through their achievements at the highest levels in public life, sport, business and the community. Notable former students include stockbroker Paul Morgan, artist William Robinson, Professor Lawrie Powell AC, Wally Lewis and Ian Healy to name a few.
Warren was unable to make the presentation due to commitments following his outstanding podium finish at Bathurst, so I filled-in and told Warren's story of making smart decisions at crucial times in his life enabling him to 'live his dreams'. As usual the impact from Paul and Matt's stories had a huge effect.
This is what some of the students had to say afterwards:
Paul asking us to close our eyes and picture someone we love. This was very confronting for me. I pictured my mum and the last thing I said to her was not 'I Love You' and that made me quite upset. I told my family I Loved them as soon as I got home.
Jono Davis - Brisbane State High School
The strongest message I took away from the presentation was the disastrous affects that alcohol can have on a person and their loved ones; both with and without vehicle involvement. I will never forget the stories I heard today.
Tayla Lumley - Brisbane State High School
The presentation by No Second Chance was extremely valuable, as it showed the importance of thinking before doing, through the first hand experiences of the presenters who were deeply affected by other people's bad decisions.
Armaan Kundal - Brisbane State High School
We left the students with our strong and important message:
Make smart decisions and live your dreams… Make dumb decisions and there is No Second Chance !!
There was a large number of students who stayed to chat and ask questions after the presentation, which is always pleasing.
Due to the school year coming to an end soon, our next presentation will be in Adelaide in February leading up to round 1 of the 2018 Porsche Carrera Cup Championship.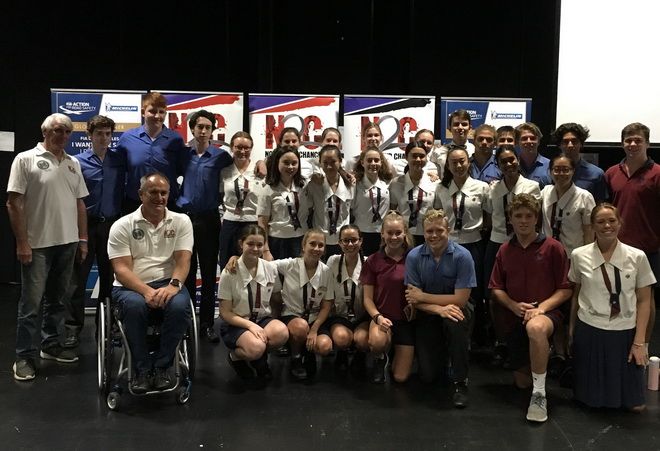 N2C Presenters with the Prefects at Brisbane State High School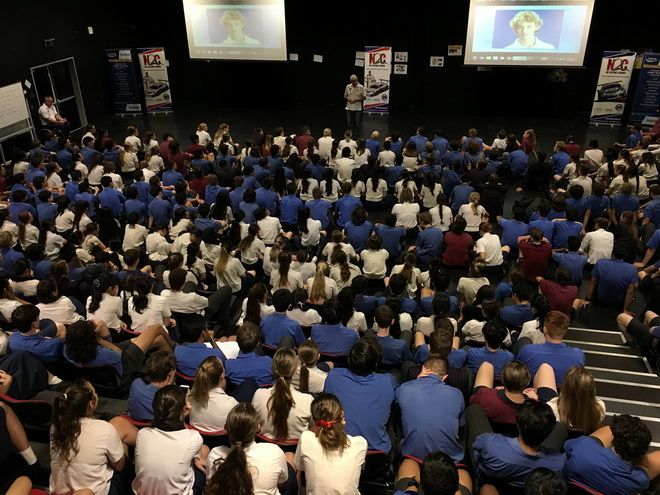 Paul Stanley talks with the students at Brisbane State High School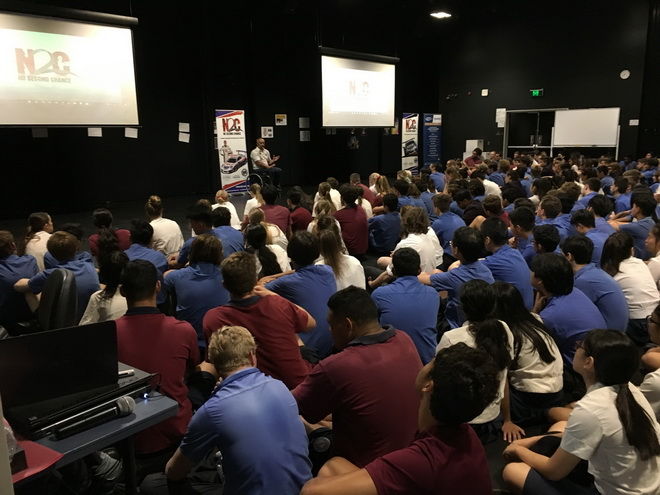 Paul Stanley talks with the students at Brisbane State High School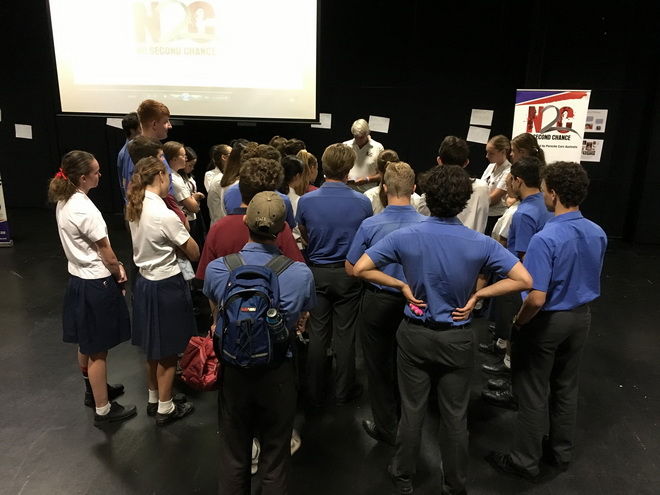 N2C Presenters talk with the students at Brisbane State High School
---
The N2C Top Gun Program
Recent N2C Graduates from School_Name can enter the N2C Top Gun program for their chance to win an exclusive invitation to the Porsche Sport Driving School to complete the 'No Second Chance Porsche Sport Driving School Young Driver Program'.
Read more about: The No Second Chance Top Gun Program