Our most recent N2C presentation was on Wednesday 16th October at Brisbane State High School in Queensland. It was our first visit to this school.
Brisbane State High School is a partially selective, co-educational, state secondary school, located in South Brisbane. The school opened in July 1921 and moved to the present site in 1925. Since then, efficient use of the available area, and purchase of adjacent properties have resulted in a well-appointed school, which caters for up to 3,150 students.
We presented to over 400 year 12 students. As usual there was an emotional response from the cohort, here is what some of them had to say afterwards:
Paul, Warren and Matt were all extremely confrontational, emotional and passionate speakers who were very open and honest about each situation they were in which allowed the audience to really connect emotionally with each presenter.
Brooke Atkinson - Brisbane State School
The best part of the presentation was the heartfelt moment when Paul said that the last ever words his son had ever said to him were "I love you dad" and that we should all go home to our families and tell them how much we love them.
Raymond Liu - Brisbane State School
We left the students with our strong and important message:
Make smart decisions and live your dreams
Make dumb decisions and there is No Second Chance !!
Our next stop is at Groves Christian College in QLD on 11th of November.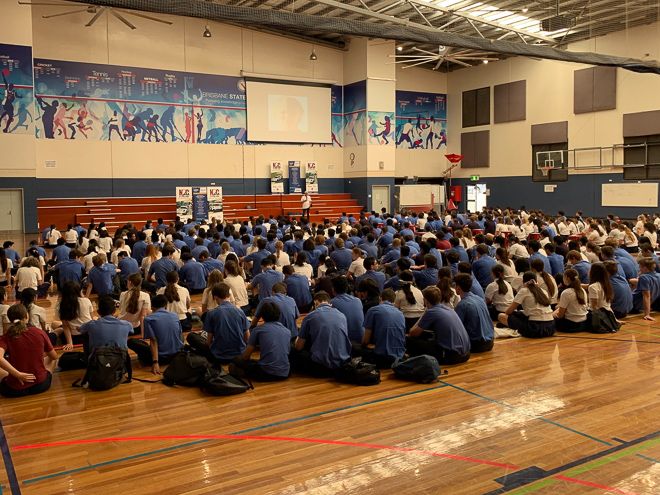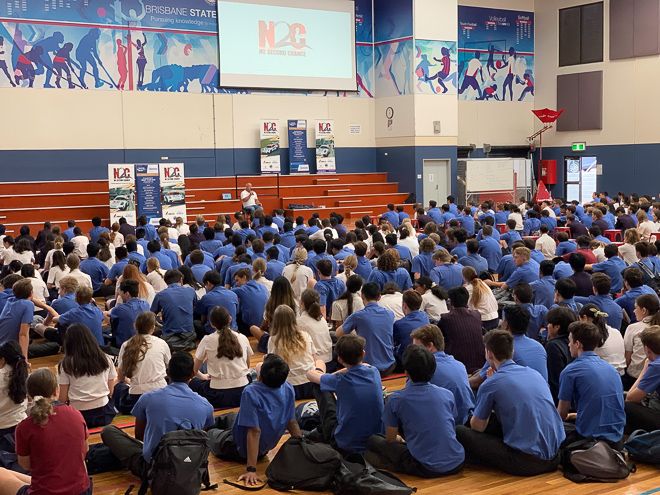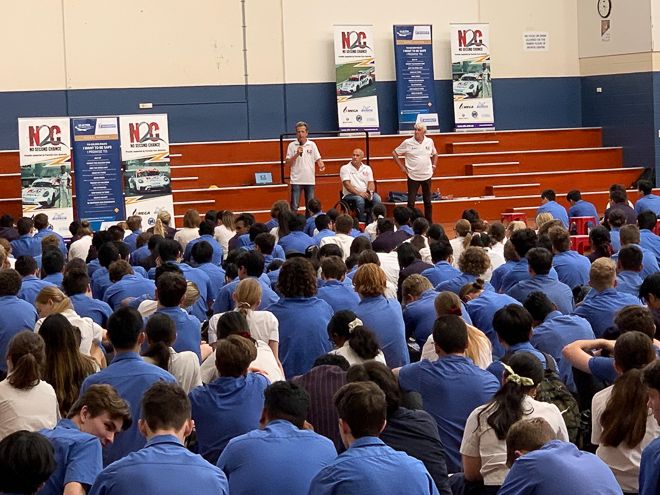 ---
The N2C Top Gun Program
Recent N2C Graduates from School_Name can enter the N2C Top Gun program for their chance to win an exclusive invitation to the Porsche Track Experience to complete the No Second Chance Porsche Track Experience Young Driver Program.
Read more about: The No Second Chance Top Gun Program