Our most recent N2C presentation was at The Kings School in Parramatta on Thursday 17th August. We presented to over 200 year 12 students. This was our third visit to Kings and our visits there are particularly poignant considering 2012 one punch victim Thomas Kelly was a Kings student and last year's suicide of his younger brother Stuart, also a Kings old boy.
The King's School Parramatta is Australia's oldest independent school and renowned for its academic accomplishments plus sporting achievements in Basketball, Cricket, Rowing, Swimming and Tennis in summer and Football, Rugby or Cross Country in winter. In addition, King's has a proud record in Athletics and Rifle Shooting.
As usual the messages of Matt, Paul and Warren had significant cut through to the group. It is also rewarding that often students stay around after the presentations to talk directly to our presenters, to offer support or their gratitude to have had the opportunity to hear these stories.
Here is what some of the students had to say afterwards:
I would recommend this to other schools because it's one thing to hear it from the government, it's another thing to hear it from a real life victim that has gone through the trauma of something so horrific.
Cullen Davey - Student @ The Kings School, Sydney
Strongest message was the part about how a split second decision can impact the lives of so many people and have such a rippling effect on those around you, even if they are not involved in the incident.
Naiyan Sharma - Student @ The Kings School, Sydney
We left the students with our strong and important message:
Make smart decisions and live your dreams…
Make dumb decisions and there is No Second Chance !!
Our next presentation is at Southport State High School on the Gold Coast on 13th October.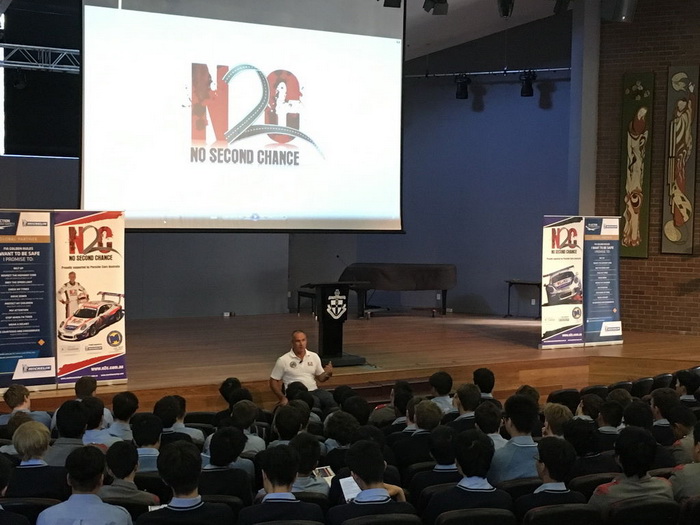 Matt Speakman tells the truth about drink driving.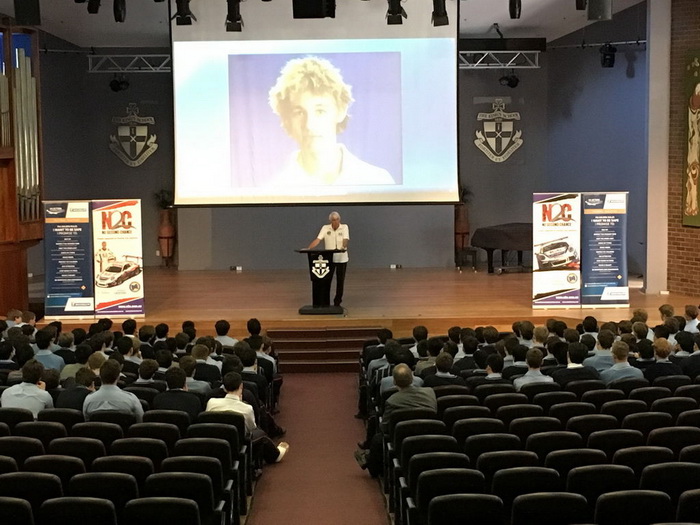 Paul Stanley talks about life without his son.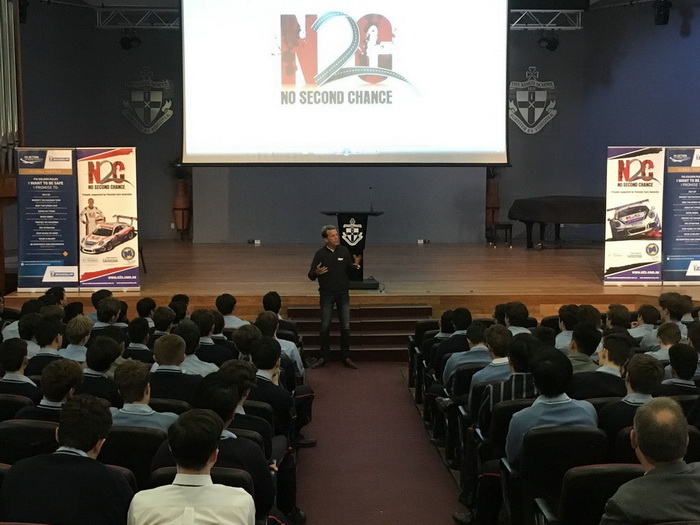 Warren Luff reminds the students they have a choice.
---
The N2C Top Gun Program
Recent N2C Graduates from School_Name can enter the N2C Top Gun program for their chance to win an exclusive invitation to the Porsche Sport Driving School to complete the 'No Second Chance Porsche Sport Driving School Young Driver Program'.
Read more about: The No Second Chance Top Gun Program