No Second Chance Presentation at Berwick College in Victoria
Berwick Secondary Students were the latest to experience the No Second Change Youth Safety Program.
Its a confrontational presentation and it was difficult for some of the students to sit through but we are sure they will agree it was well worth it to get our N2C message across and make it something worth remembering..!!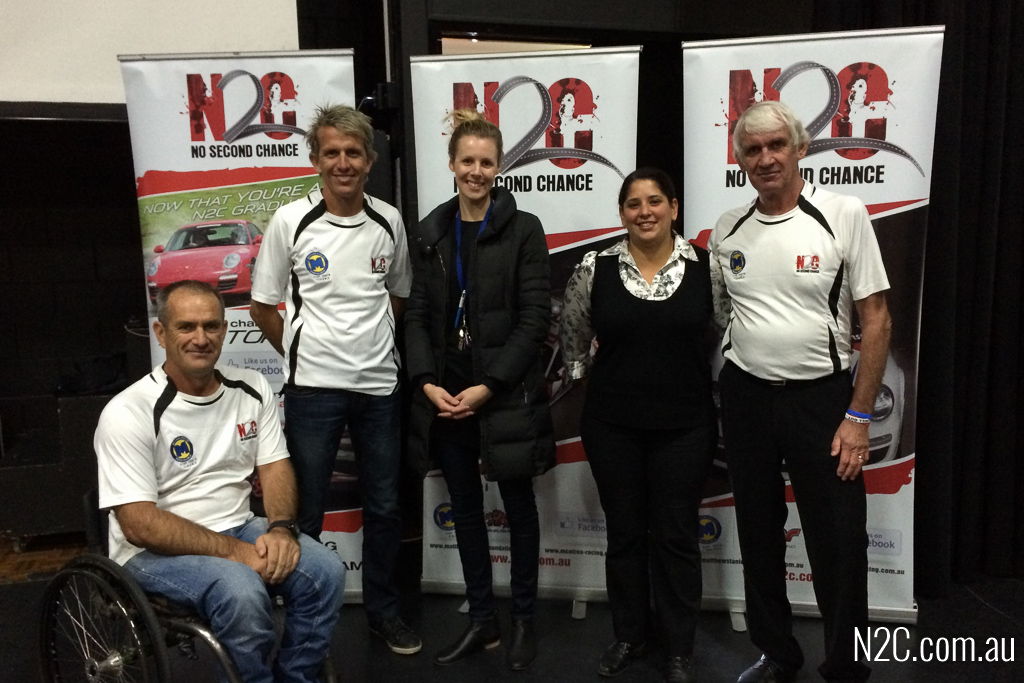 (left to right) Matt Speakman, Warren Luff, Lexie McGill, Rachel Edwards and Paul Stanley
Here is what some of the Students had to say afterwards…
Brilliant. It made me realize that decisions are crucial.
Troy
I want to thoroughly thank Warren, Paul and Matt for sharing their stories with me and make me realise that every single decision I make will dictate what happens in my future, especially towards my dreams.
Dylan Thompson
"Close your eyes and imagine the one you love most and not being able to talk to or see them again"… You guys really bring the world into perspective for me and for that I thank you.
Bronson Nelke